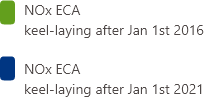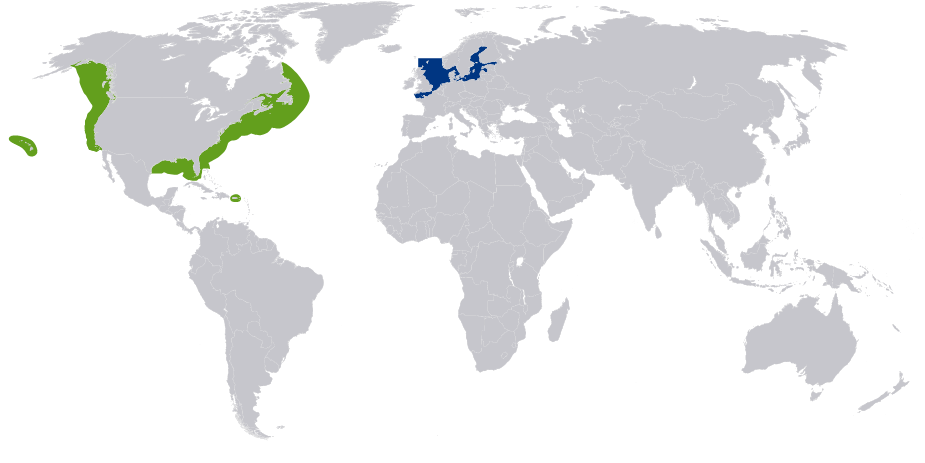 As the increases in international shipments and the amount of sailing ships continue to raise the levels of greenhouse gas emissions, the application of new and stricter gas emission standards is expanding.
In response to this, the International Maritime Organization is gradually strengthening gas emission standards for ships with a view to preserving the ocean-atmosphere environment, reducing pollutants across the board, and decreasing greenhouse gas emission.
Currently, the Marine Environment Protection Committee (MEPC) of the IMO is running an air pollution abatement agreement for regulating gas emissions from ships called MARPOL Annex Ⅵ, which was established in 1997 and last revised in 2008.
The International Maritime Organization (IMO) plans to bring into effect agreement Tier III on January 1, 2016 that will make it mandatory to reduce nitrogen oxides emitted from diesel engines by 80%.
To obtain this certificate, a company must meet the criteria of the Tier III regulation.

in addition to the existing NOx ECA, The North Sea and The Baltic Sea will be designated as a new NOx ECA in 2021.
Products
PANASIA's SCR flue gas De-NOxsystem PaNOx™ Marine adopted the Selective Catalytic Reduction (SCR) method and therefore is environmentally friendly equipment that decomposes NOx present in fuel gas into harmless H2O and N2 by making the NOx chemically react with a reducing agent at a catalyst layer and then discharges them to the air.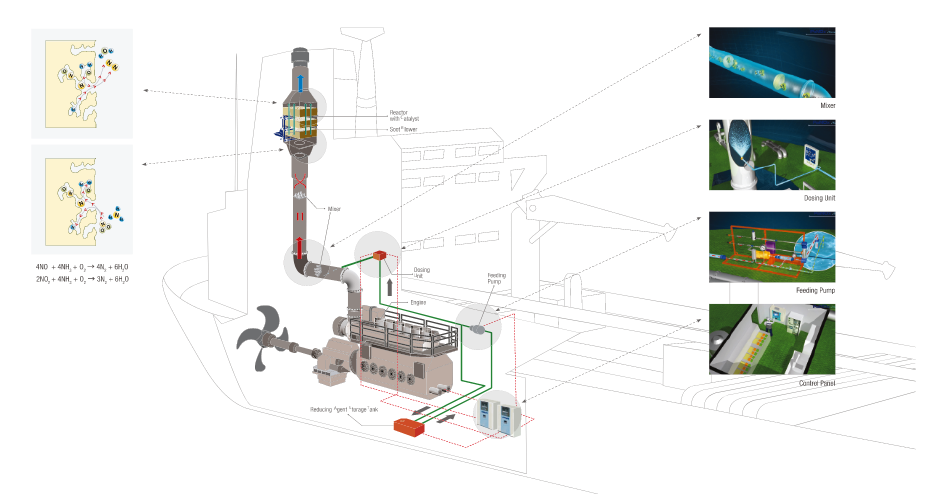 Main components
SCR Reactor

Control Panel

Dosing Unit

Feeding Pump
Certificates
EIAPP

Type Approval (ABS)

Type Approval (LR)

Type Approval (BV)

Type Approval(DNV_GL)